Thanks to everyone who attended the open meeting after Saturday's game with a view to reforming the Chelsea Disabled Supporters Association (CDSA).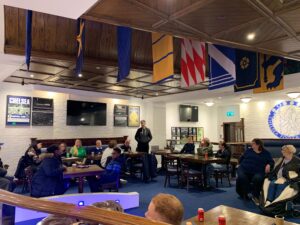 There was a good attendance at the meeting with many issues that affect our disabled supporters being raised and discussed.
A contacts list was made and several people came forward to pledge help with the future organisation of the CDSA.
Our thanks also go to Chelsea FC for their help with the venue and support for setting up the Association.
Liam Bird from Level Playing Fields was with us too and, once again, we extend our gratitude to him for speaking at the meeting and standing with us going forward.
While the process of setting up the CDSA is going on we have a temporary email address
If anyone wants to be added to our contact list for further news of the CDSA, please contact us on this address.