Foodbank Collections
The Chelsea Supporters' Trust are proud to be able to help the Hammersmith and Fulham Foodbank.
Our next collection will take place before the Aston Villa game on
Saturday 24th September between 12.30am and 1.30pm (Please note that this is slightly later than we would normally start)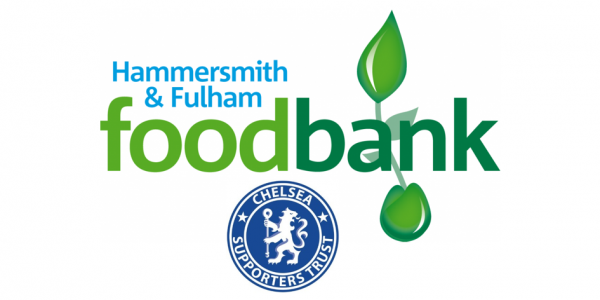 Before most weekend home games, members of the CST board will be at our collection point where supporters coming to the game can leave donations of food, or cash. Also, please feel free to pop along for a chat.
Sadly, it is not surprising that foodbanks have seen record numbers of families relying on what they offer, so it is more important than ever that we are able to support them.
Any supporter coming along to the game can leave donations at our collection point.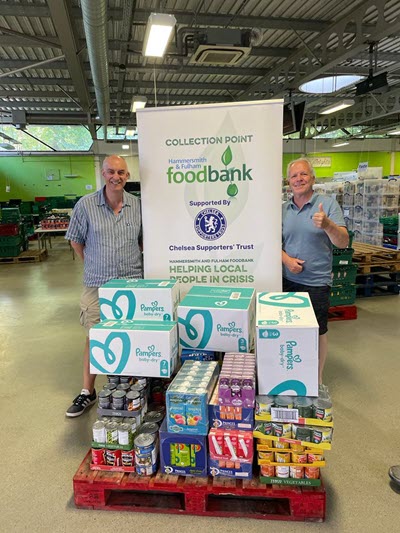 Our collection point can be found just outside the Stoll Foundation gates on the Fulham Road. This is between Fulham Broadway and the West Stand entrance on the left hand side as you walk to the ground.
We try to hold a collection before any weekend afternoon kick offs. The collection will open around 3 hours before kick off and close half an hour before kick off. We are unable to hold a collection before evening games.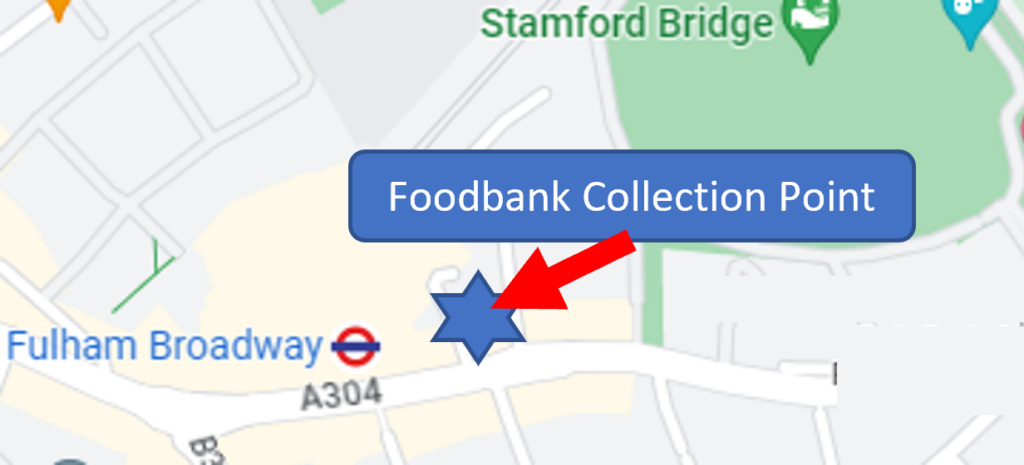 All donations are welcome, although H&F Foodbank have said that they are in particular need of the following items.
TINNED FRUIT
TINNED FISH
JARS OF COOKING SAUCES / PASTA SAUCE
BREAKFAST ITEMS (EG, CEREAL, PORRIDGE OATS AND BREAKFAST BARS)
TINNED TOMATOES
TINNED VEGETABLES (EG, SWEETCORN, CARROTS)
LONG-LIFE UHT MILK
NAPPIES (SIZES 3, 4, 5 AND 6), BABY WIPES AND BABY FOOD
TOILETRIES (TOILET ROLLS, SHAMPOO, SHOWER GEL, SANITARY PRODUCTS)
TINNED PULSES (EG, KIDNEY BEANS, CHICKPEAS, ETC)
TINNED VEGETARIAN OPTIONS (EG, VEGGIE CHILLI/CURRY/DAHL, ETC)
We are always in awe of the generosity shown by Chelsea Supporters.
Thank you for your continued support.