Read Time:
1 Minute, 8 Second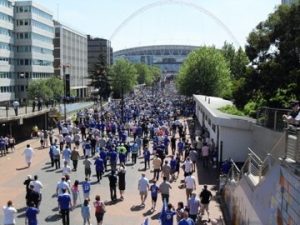 Last year, Chelsea Supporters Trust launched an initiative to assist supporters using subsidised transport, which Chelsea F.C. generously provides, to reach home. Many supporters have significant journeys to make when coaches or trains arrive back at Stamford Bridge or mainline rail stations and this can be particularly difficult following evening games, where connecting rail or tube services may be unavailable.
Using Twitter, CST would like to help facilitate contact between supporters who may be able to share lifts or taxis to their homes. To take part, we suggest supporters use the following hashtags:
Those on the club train: #cfctrain then add their preferred destination
Those travelling on club coaches: #cfccoach then add coach number and preferred destination
For example someone on the club train looking to share transport towards Sutton after the Huddersfield game could tweet "#cfctrain Sutton". People travelling towards nearby locations can then connect via Direct Message (DM) to arrange to meet up. Please note it is necessary for both people to follow each other on Twitter to be able to DM each other.
Hopefully use of these hashtags will help facilitate communication and will make supporters journeys home from the point club transport ends less costly and inconvenient. We appreciate any feedback supporters have of ways to improve this service! Don't forget to follow us on twitter @ChelseaSTrust