Read Time:
1 Minute, 54 Second
On Wednesday 6 June, Chelsea Supporters Trust joined other trusts from across the EFL and Premier League to discuss safe standing with Labour's Shadow secretary for Sport, Dr. Rosena Allin-Khan MP.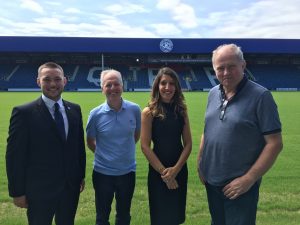 Whilst the Labour party traditionally has not held a pro safe standing stance, over the last few months it has been undertaking a consultation of fans groups, safety experts and clubs.
This meeting culminated in the end of the consultation, culminating in Labour announcing today at QPR's stadium, that it will be in favour of safe standing in football.
Henry Fowler, member of the Chelsea Supporters Trust board and campaign lead for safe standing welcomed this commitment from the Labour Party.
"For many years Chelsea Supporters Trust and others have led the way in this debate, including surveying supporters on safe standing annually since 2013.
In 2014, we surveyed members solely on safe standing and 96% said they were in favour. Over the last four years this percentage has stayed between the low 80s to mid 90s in favour of seeing safe standing at Stamford Bridge. We welcome Labour's support, joining others in Westminster, to help pressure the government into introducing safe standing soon."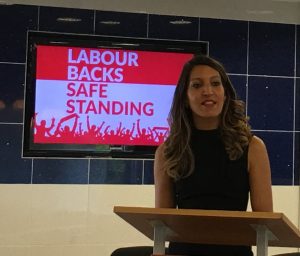 Many supporters representatives agree it is vital that clubs have the autonomy to consult with fans about the best way to further safe standing and appreciate that we must work with the government in their recently announced review into the all seater stadium policy.
Chelsea Supporters Trust chairman, David Chidgey said
"The Chelsea Supporters' Trust welcomes this encouraging news for the campaign for safe standing. The majority of supporters clearly want safe standing, as do many clubs, but in order for it to become reality the Government need to be persuaded. Political engagement with and support for safe standing is therefore vital in order for this to happen. The Chelsea Supporters Trust will continue to do everything we can to represent supporters views about this important issue with the hope that safe standing can be accommodated in stadia as soon as possible"
There has never been a better time to join the CST and be part of a fans group that makes your voice heard.
You can join today as a voting member for £5 via: https://chelseasupporterstrust.com/cst-membership/registration/