Read Time:
14 Minute, 8 Second
The Chelsea Foundation: Educating, Motivating & Inspiring
The outbreak of the Coronavirus Pandemic was a time for organisations to step up. Few football clubs have stepped up as well as Chelsea with Roman Abramovich providing the use of the Copthorne and Millennium Hotels at Stamford Bridge and the club's catering facilities for local NHS staff working so hard to care for those affected by the virus.
The players have also done their bit too, making a sizeable donation to the Chelsea Foundation to help support those in need through local charitable organisations in Kensington & Chelsea and Westminster, helping families and at-risk individuals needing immediate support and access to food parcels. The Chelsea Foundation has quickly adapted their work to provide additional help and resources within the community.
While unheralded perhaps, this will come as no surprise to those who well know that the Chelsea Foundation has long been a positive force for good in the community, and one that surprisingly Chelsea does not shout about enough.
Before the COVID-19 Pandemic put a hold on all football and certainly visits to Chelsea's Cobham training complex; Chelsea Supporters' Trust Chair Cliff Auger and former Chairmen Tim Rolls and David Chidgey interviewed Simon Taylor, Head of the Chelsea Foundation to learn about the Foundation and the positive impact it has on the community.
The Chelsea Foundation was formed in 2010 to bring together Chelsea's work with football in the community; education programmes, both in the UK and Internationally, along with the club's charitable, anti-discrimination projects and support for former players.
Its ethos is simple. To use Chelsea FC and sport in particular and the influence it can bring to bear; to educate, motivate and inspire those who benefit from their activities.
The Chelsea Foundation has been an undoubted success; officially the most generous club in the country when it comes to charitable spending (£7.5 million in 2018/19).
The work the Foundation is involved with was going on long before they were established as a Charity in 2010. In fact, Chelsea had been operating 'Football in the Community' since 1992. In 2010 the club saw an opportunity to bring together all of their community activities under one umbrella, organise them more effectively and also expand the number and range of programmes.
In the early days much of the activity revolved, unsurprisingly around football: providing bibs, balls and training cones to schools and young people; basic education for kids who may have been struggling with school as well as work with equality issues. This still forms the basis of much of the Foundation's work today as Simon Taylor revealed:
Simon Taylor, Head of the Chelsea Foundation
"Effectively we're using football to inspire, motivate, and educate – often all three at the same time. But what we've tried to do is look at the needs of the community and work with that community and try and use football to address the needs of those specific communities.
Obviously in London you're going to have very different issues. Each area has specific needs. It may be getting kids off the street and giving them some things do of an evening. It may be tackling gang crime. It may be providing sexual health and education"
So, if you give kids a very early education and an enjoyable education through sport, they're much more likely to continue on through the rest of their life."
The Foundation's work is not exclusively for young people though, as Simon tells us:
Simon Taylor, Head of the Chelsea Foundation
"We've got a program we've started called 'Silver Service'. Once a week, pensioners will come to Stamford Bridge. We'll provide a social environment for them, but we'll also provide them with IT facilities so they can keep in touch with their families over Skype or over WhatsApp and this helps to tackle pensioner loneliness in two ways; they've got a social group they keep in touch with, but also they can keep in touch with their families."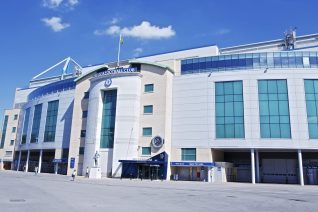 But the work is not solely focussed on the community local to Chelsea . The programmes are run throughout the UK and across the world with 18 different offices in the UK and permanent programmes based in Singapore, Thailand, Hong Kong and New York. In fact, you don't even have to be a Chelsea supporter to benefit from the Foundations work as Taylor confirms "we're happy to engage with anyone who actually needs our help."
For those who benefit from that help, the fact that they might not support Chelsea does not come in to it, as what they're getting access to is some of the best sporting and education programmes around. Chelsea's pursuit of excellence on the pitch over recent years is also reflected in the attitude of the Foundation and is a key factor in its success:
Simon Taylor, Head of the Chelsea Foundation
"I think it really boils down to the quality of our work. What I think sets us apart, is how good we are, what we do, and the calibre of, particularly, the young coaches that are working for us throughout the South of England. We train them up, obviously they've got their existing qualifications, but we're constantly looking for ways to make them better. The policies and procedures are in place obviously, but we take the policy and procedure side very seriously. We take our professionalism extremely seriously."
And above and beyond the obvious need to provide the best quality programmes possible there is another very important reason why Simon focusses on quality:
Simon Taylor, Head of the Chelsea Foundation
"It might be the only time that those participants are going to interact with someone from Chelsea. So, our guys are ambassadors for the Foundation and for the Club as well. When you put that badge on, you need to be adhering to the values that the fans set, that the football club sets and that the Foundation sets, because you know, we expect nothing less than being the best, and that's all we want to be and you see that the level and the quality of our work is second to none. I think that's what gets us in the door as well as, you know, the global reach of a big football club."
Of course, none of this would happen without the organisational support from the Club but also from the owner and senior executives.
Simon Taylor, Head of the Chelsea Foundation
"We've got a great Board of Trustees as well. Bruce Buck is the Chairman of the Foundation as well as the football club, and is instrumental in everything that we've done, because they facilitate a big link up between the club.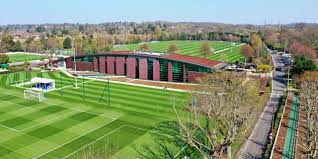 The process is 'joined up', basically. We're here at Cobham, at the training ground and we've got offices at Stamford Bridge, so, you know, we're working increasingly more with the Club than we ever have. The sponsors get involved working with our commercial team; we're working with the marketing team, so there's a real unity throughout the Club about what we're doing and how we can help the Club and how the Club can help us. It's a great relationship."
Of course, the players are the representatives of Chelsea who are usually in the spotlight and they too are at the forefront of the work the Foundation does. The players have always been supportive throughout the existence of the Foundation; particularly Frank Lampard and John Terry in the past, although all of the current squad pitch in.
Simon Taylor, Head of the Chelsea Foundation
"Everyone buys into what we're doing. One of the things that not a lot of people know about, once a month we will host families with kids who've got serious or terminal illnesses at Cobham and we'll take them to watch the players train. The players would come over. They'll usually end up half naked because they're giving boots and gloves and tops away and signing them and having pictures taken. And every match day we also have two families with seriously or terminally ill kids who watch the game with the players' families and then come over to the tunnel to meet the players afterwards.
So, it is part and parcel of what the club is about and the players really buy into it and are some of our biggest supporters."
The current Chelsea players are not the only players involved with the Chelsea Foundation. The Foundation has a long-established relationship with Chelsea's former players, many of whom rely on the income they receive from their work in and around the club's hospitality areas on a match day. The Foundation also includes the Past Players Trust within its responsibilities and often offers support when any former Chelsea player is experiencing financial difficulties or health issues. Many of this much needed work goes under the radar but means a lot to both the players and the supporters grateful for their contribution to the club in the past.
Simon Taylor, Head of the Chelsea Foundation
"It's not something that we particularly shout about because a lot of the needs that we work with are quite complex, quite private. But former Chelsea players are part of what makes the club exactly what it is. They are really important people having created the relationship we all have with the Club today. So, I think it's really important we look after them and help as many of the old guys as we can."
One of the things that both strikes me and impresses me is the Foundation's ability to put in to practice the axiom "Think Global; Act Local" as they put such a wide variety of programmes to work over such a diverse array of communities around the UK and the World. But how do they manage to do this?
Simon was typically understated about this, merely stating that it was helped by being "an enormous organization with some great people involved." But in reality, there is a clear strategy at work to make sure the Foundation delivers what is needed to whomever needs it most:
Simon Taylor, Head of the Chelsea Foundation
"It's looking at the strategic need in working with local communities. I mean, what we don't want to do, is go into a local community and say, this is what we think you should be doing and this is what we're going to do. It has to work with the local community organizations and in partnerships and I think that's where the choices almost make themselves as you're looking at need, looking at opportunities, looking at working partnerships with local communities. And that's how we assess an opportunity."
And as a result, the Chelsea Foundation has a profound impact on a great number of people in need or as Simon affirms:
Simon Taylor, Head of the Chelsea Foundation
"It's not just the number of people we engage with. It's how many times we engage with them. It's very easy to do a big one off but it doesn't actually create anything. It doesn't leave a legacy. We've worked with, I think it's 82,000 unique individuals, but our usership is over a million, so we're actually seeing people more than 10 times a year."
There are other areas that the Foundation is involved with which Simon hopes will have an impact not just on the Chelsea community but throughout society. This is the club's 'Say No to Antisemitism' campaign which recently won Community Programme of the Year at the London Football Awards.
Simon Taylor, Head of the Chelsea Foundation
"The 'Say No to Antisemitism' campaign is world-leading. In terms of what the Club and what the Foundation is doing, there's nothing else like it. It's not just about tackling an issue at Chelsea. It's about Chelsea using its influence and visibility to inform and educate people about the historical issues of antisemitism and where hatred can lead and the effect discrimination has on groups and individuals. I think it's very easy to forget that those words have consequences. Those words have an impact. It's not just about the people sitting next to you, it has a real deep and meaningful impact on the wider community. And it's a really important message."
Chelsea's work getting the message out about the issues with antisemitism is certainly something with has garnered the attention of the media, which of course brings me back to my earlier thought. With Chelsea FC being such a positive force for good in the community; why do we as supporters not hear enough about it, especially in the media. As a Chelsea supporter it should be a source of immense pride to us that the club we love and support is involved in such good work. Not just involved with it, but at the top of the league in funding and providing community-based programmes and charitable work.
Simon's answer actually made a lot of sense and left us with some food for thought:
Simon Taylor, Head of the Chelsea Foundation
"To answer your question; I think we spent the first few years of our existence getting it right and building ourselves up. I think now, you'll notice I was talking about what we do a lot more. We want fans, the general media and our community to feel proud of what we are delivering. And I think it's important that the message gets out through whatever means. I also think social media has been a really good way of engaging without going through traditional media. Traditional media is still a very big vehicle to deliver this and when we do engage with them, it's just making sure that people are aware that the stories are out there."
Of course, many people in football, especially supporters, can be somewhat cynical about a football clubs' motivation in seeking positive PR and this also perhaps explains the Club's reluctance to shout the Foundation's good work and success from the roof tops.
Talking to Simon it becomes very clear that the work of the Chelsea Foundation is about a lot more than building the Club's brand, seeking positive PR or even recruiting more Chelsea players and fans, as he says:
Simon Taylor, Head of the Chelsea Foundation
"I think people can see straight through a branding exercise. You can get very quickly found out. Some people think it's about attracting more Chelsea fans or players but this isn't about that. If we don't get any more Chelsea fans coming through, you know, from the grass roots, we're still going to do this work. Some people think it's about spotting talented young players, but if no one comes through, we're still going to do this work. If the media wants to portray the football club in a certain way or not, we're still going to continue doing this work. You know, it's not about that. We do it because it's the right thing to do and we do it because we can."
After talking to Simon Taylor about the Chelsea Foundation, it becomes clear that the club we support and cheer from the terrace's week in, week out, has capitalised on its success and popularity to become a force for good in the community. Over and above the performances of the players and the joy of seeing us win trophies, as a supporter, this is something to be very proud of.
Simon Taylor, Head of the Chelsea Foundation
"The club is delivering some truly world-leading, ground-breaking and absolutely fantastic initiatives. I think once people see what we do, people want to engage more and more with what we can deliver, because there are very few areas where football cannot deliver something positive and very few areas or communities or in society or any age group that it can't reach."
But more than that, Chelsea supporters have a role to play in getting the message out about the important work the Foundation does, and be proud of the club for doing it, as Simon puts perfectly:
Simon Taylor, Head of the Chelsea Foundation
"This is something that the football club is doing away from winning the trophies. We want to engage with more people. We want more people to know about what we do. The more people know about what we do, we can essentially help many, many more. Period. That's what we're all about."
Hearing Simon talk with such passion and enthusiasm about the Chelsea Foundation, it was impossible not be 'educated, motivated and inspired' by it all.
For more information about the Chelsea Foundation and the work they do visit the website www.chelseafc.com/foundation and follow them on twitter @CFCFoundation
David Chidgey
Chelsea Supporters' Trust