Who are Supporters Direct?
"To promote sustainable spectator sports clubs based on supporters' involvement and community ownership." – Supporters Direct Mission Statement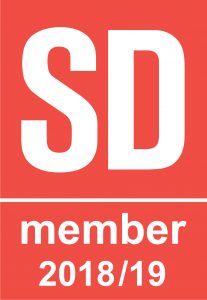 Supporters Direct are an umbrella organisation set up originally by the United Kingdom government (with cross-party support) to provide support and assistance for its member trusts to secure a greater level of accountability and deliver democratic representation within football clubs and within football's governing structures.
More recently, Supporters Direct has begun the same representation for other sports, most notably rugby league. Amongst other things, Supporters Direct provides advice to supporters' trusts on how to organise and acquire a collective shareholding in their football and rugby league clubs on a not-for-profit basis for re-investment.
Existing as an Industrial and Provident Society, Supporters Direct is owned by its members and funded by the Football Stadia Improvement Fund – the partner organisation of the Football Foundation – and in Scotland by the Scottish government. Its work in rugby league is funded through an arrangement with The Co-operative Group, the Rugby Football League and Supporters Direct's own reserves.
Supporters Direct deliver advice and guidance on governance and financial accountability to its members and to play a valued and responsible role in the running of their clubs, improving communication and building a better relationship with the local community.
Working with over 180 supporters trusts, with over 300,000 members, Supporters Direct (SD) is Europe's leading organisation within sport and community engagement.
SD promote the value of supporter community ownership at sports clubs, and aim to create the conditions in which supporters can secure greater influence and ownership at their clubs. SD promotes the value of supporter and community engagement and helps supporter groups to secure influence and become a constructive voice in how their club is run.
In the UK alone, there are over 30 sports clubs owned by their supporters, including: AFC Wimbledon, Exeter, AFC Telford and Wrexham.
Supporters Direct works in over twenty European countries, across football, rugby league, rugby union, and ice hockey.
They are supported by The Co-operative Group, and other funding partners include The Football Stadia Improvement Fund, UEFA, the European Commission, and The RFL.
Partners include the Football Supporters Federation, Football Supporters Europe, Football Against Racism in Europe and the Centre for Access to Football in Europe.
Like the Chelsea Supporters trust, SD are a Community Benefit Society, owned by our members and regulated by the Financial Services Authority.
You can find more information at their website .
Chelsea Supporters Trust is both proud and pleased to be working closely with Supporters Direct.
The Chelsea Supporters Trust