Read Time:
1 Minute, 5 Second
Last night many of your fellow Chelsea supporters braved the elements to raise money for this year's Big Stamford Bridge Sleep Out.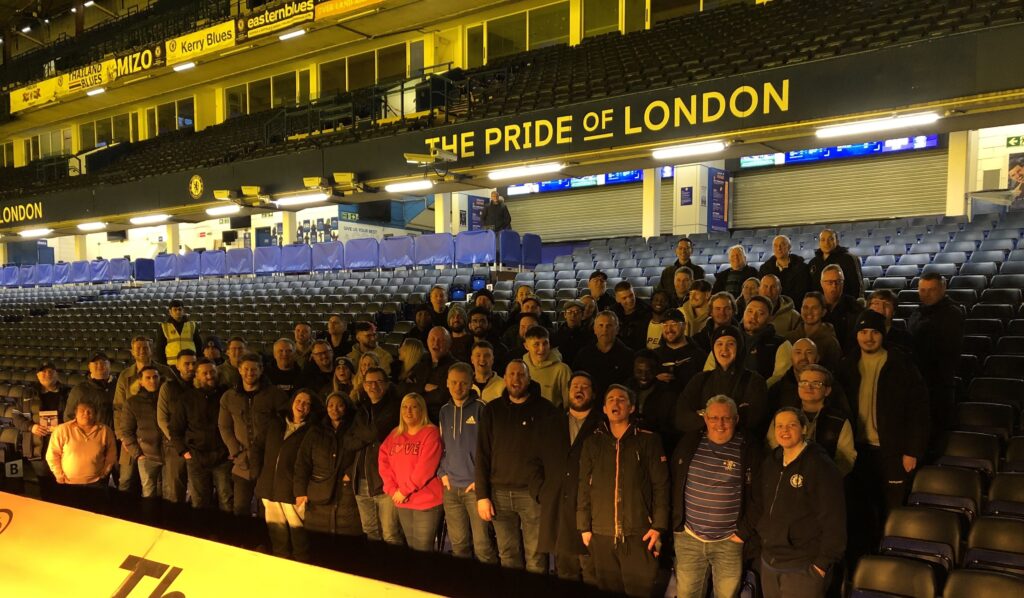 The evening was a great success and it was a pleasure to be joined by representatives of Stoll to tell us their stories about how the money makes such a difference to homeless veterans.
We were also joined by Mark Robinson, the U23 coach, and members of the development squad, who wanted to come along to offer their support and see first hand the great work supporters do.
If you have not done so already, have a look at Twitter and search for #CFCSLEEPOUT to see how we got on. You will also see messages of encouragement from past players.as well as the infamous "Tales from the Shed" bedtime stories read by Mr Chelsea Fan Cast himself, Stamford Chidge.
The great news is we have already surpassed last year's total which is fantastic. Thank you to everybody who has donated to the various attendees. Your generosity is very much appreciated.
However, if you haven't done so already, there is still time to pledge money to this great cause.
Just go our main Just Giving website and clicking the "Give Now" button.
We will post up more photos and tales from the evening soon.