Read Time:
1 Minute, 15 Second
The Chelsea Foundation, in conjunction with South Fulham Care Network, are hosting a free Men's Health & Wellbeing Event to celebrate and promote physical and mental health in men throughout the awareness month of November.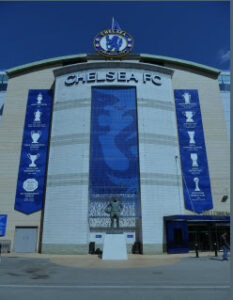 Date : 16th November 2023
Time : 2pm – 6pm
Venue : Canoville Suite, Stamford Bridge, SW6 1HS
The event will be held at Stamford Bridge 2-6pm on the 16th November and will be open to community members (18+), organisations and Chelsea club and Foundation staff, both male and females.
The event is free but If you wish to attend, you will need to book so the club have a rough idea of numbers and food catered by the Nourish Hub.
You can book your place via this link
or via the QR code below
By signing up, you will be able to drop in any time between 2-6 to get involved with the following;
– Exercise sessions
– Guest speakers
– Fair of local services and activities
– Health checks
– Giveaways/ competitions
– Refreshments
For more information contact [email protected]