Read Time:
1 Minute, 39 Second
Chelsea Supporters' Trust held their second Special General Meeting of the season after the Swansea City match.
The SGMs are a good chance to report back to the membership, in person on progress with the issues we are mandated to pursue and have a face to face dialogue with the members.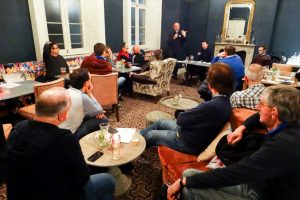 Held in a venue new to us, The Lillie Langtry Pub we were well looked after and a decent turnout from the membership were updated on issues such as the Membership Survey and the move to a Temporary Stadium. In addition, board members reported back on initiatives such as 'Kick-Off Times'; the Stamford Bridge Redevelopment; work on improving the atmosphere at the Bridge; work with Supporters Direct, The Football Supporters Federation and with fellow Premier League Trusts and work with the Overseas Membership.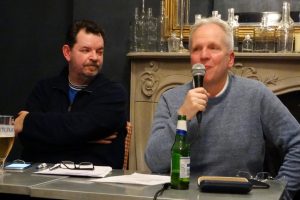 Cliff Auger formerly announced our work towards the commemoration of 'Founder's Day' at the Brompton Cemetery and our continued work helping to clean up Chelsea related graves at the cemetery.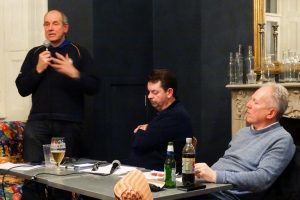 After formal proceedings, a very informative Q & A session was held with Charles Rose, Chairman of the Chelsea Pitch Owners where Charles answered questions on why the CPO continues to be important; what the CPO's involvement with the Stamford Bridge redevelopment is and what the future of the CPO is after the move back to the redeveloped Bridge.
Special General Meeting
Saturday 25th February at 17:30 at the Lillie Langtry
AGENDA
Introduction
Chairman's Report
Updates on progress and actions regarding motions passed at AGM (Working Group Reports): –

Supporter Issues (Cliff Auger)
Stamford Bridge Redevelopment (David Johnstone)
Atmosphere (Richard Weekes)
Affiliations (Cliff Auger)
Community (Cliff Auger)
Overseas Membership (Dan Silver)

Questions/Motions from CST members
Any Other Business
Question and Answer session with Charles Rose, Chairman, Chelsea Pitch Owners. Charles will be covering issues relating to the future of the Chelsea Pitch Owners and their role in the Stamford Bridge redevelopment, temporary stadium and return to the Bridge.